Joan Allen Brings Awareness To Alzheimer's In The Waverly Gallery
Michael Riedel and Christine Nagy talk with Tony Award-Winner Joan Allen about her role in The Waverly Gallery and working with the legendary actress Elaine May on this "In The Wings."
For those who may have never heard of The Waverly Gallery, it is about a family's experience with the matriarch, played by Elaine May, entering the world of Alzheimer's. Joan Allen plays Elaine May's daughter and she described the impact the show leaves on the audience, "It tends to be therapeutic for most people. It's gratifying to hear people say thank you for telling the story and raising awareness... I think it helps people (who also are dealing with Alzheimer's) feel less isolated and less like it's only happening to them." The Waverly Gallery lets people who have stepped up as caregivers for their loved ones suffering from Alzheimer's come to the realization that so many others are also struggling under the weight this disease imposes. The show is a must see.
Later, Allen chats about her early years with the Steppenwolf Theater Company and first meeting John Malkovich. Listen to this episode below: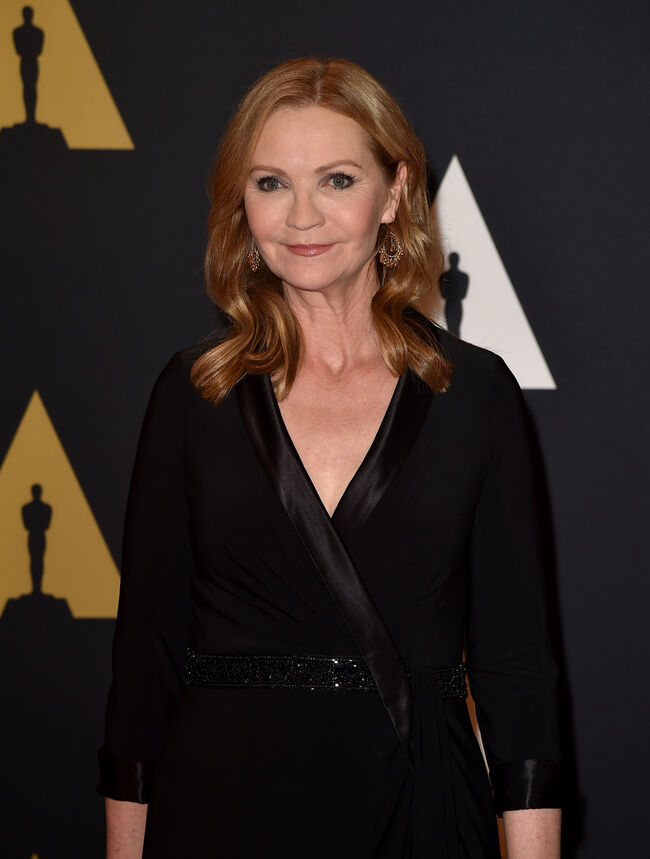 Joan Allen received a Tony Award for Best Actress in a Play for Lanford Wilson's Burn This, and was Tony-nominated for The Heidi Chronicles. Her most recent Broadway appearance was in Impressionism. Off-Broadway: Delores, The Marriage of Bette and Boo, and Steppenwolf's And a Nightingale Sang..., for which she received Clarence Derwent, Drama Desk, Outer Critics Circle, and Theatre World Awards. An original member of Chicago's famed Steppenwolf Theatre Company, Allen performed in many of the company's productions, including The Wheel, Earthly Possessions, Reckless, A Lesson from Aloes, Balm in Gilead, and Of Mice and Men. Film: Room, Oliver Stone's Nixon (Academy Award and Screen Actors Guild nominations) The Crucible (Academy Award and Golden Globe Award nominations), The Contender (Academy Award, Golden Globe, Screen Actors Guild and Independent Spirit Award nominations), The Ice Storm, Yes, The Bourne Ultimatum, A Good Marriage, The Bourne Supremacy, The Notebook, Compromising Positions, Peggy Sue Got Married, Manhunter, Tucker: The Man and His Dream, Ethan Frome, and The Upside of Anger. Television: "The Family" (ABC), "The Killing" (Netflix), "Luck" (HBO), the title character and executive producer for "Georgia O'Keefe" (Lifetime), for which she earned nominations for the Emmy Award, SAG Award and Golden Globe Award as both Outstanding Actress in a Miniseries or Movie and Outstanding Made for Television Movie, and "The Mists of Avalon" (TNT), for which she was Emmy Award nominated for Outstanding Supporting Actress in a Miniseries or Movie.